Series: Atlanta Series
Author: Kemmie Michaels
Genre: Contemporary Romance

Book One
Unlikely Hero

Erin never would have expected to fall in love. Never. Not with her past, and not with her fear. She never dated; she didn't even allow herself friendships. She didn't trust her judge-of-character skills enough to allow anyone close...until Marcus.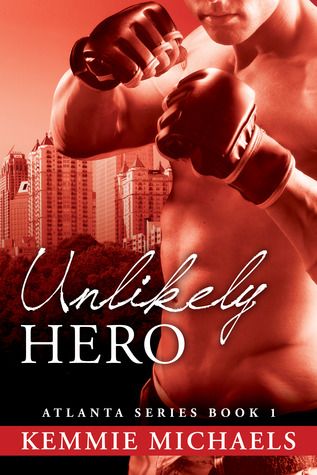 With him, a deep connection happened in spite of the walls she'd so carefully constructed around herself. His self-confessed rage fueled much of his life, with the exception of her. For Erin, Marcus dares to make the step toward love…one with the potential to heal them both.

Add To Goodreads

Purchase Links

Amazon UK
Amazon USA
Amazon CA
Amazon AUS

Reviews

Such a wonderful book, that I will continue to remember because it has such strong meaning and is so much more than a book about love and sex but it's about growing and becoming who you want to be In Erin's case "adorable badass butterfly". A truly inspirational story about a young woman's journey in to finding her true self and happiness and a young man realising that before her he was only actually surviving himself. ~ Francessca's Romance Reviews

I found this book so charming. I loved watching Erin evolve from victim to victor. - All The Raeje Book Blog

Oh GOSH! I just don't know where to begin with this book! I am in love with this book completely. I am pretty sure that I could gush about this book all day long. ~ Goodreads Review

This book surprised me! I bypassed downloading it in the past, but I am really glad that I have finally read this. Finally a story that is fresh and new!! ~ Goodreads Review

Book Two
Real Challenge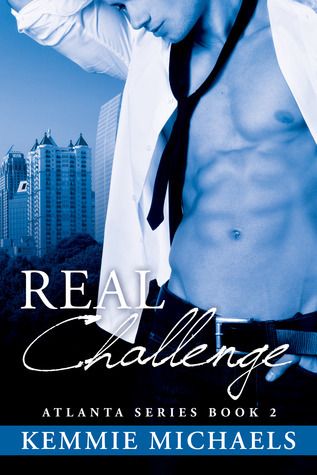 Women fall all over him. Why wouldn't they? He's tall, successful, an Olympic gold-medalist, and blond-haired-blue-eyed charmer who knows how to get what he wants. Scott Merchant has everything figured out...with one exception: Cassie Walker.

Within the first hour of meeting Cassie, arrogant playboy Scott wants her. He puts her in the category of obnoxious, ridiculous...and hot. He's oddly attracted to her brash attitude and her refusal to be impressed by him. For Scott, Cassie becomes his next challenge.

Cassie, the twin sister of Unlikely Hero's Marcus Walker, has no use for Scott's plastered-on smile. His take-what-you-can-get-out-of-life attitude, however, she can match. Scott's Real Challenge is finding a way to keep that core-deep self true...all the time. Dropping the "strut and charm" may be more than he can handle. Scott loves a challenge, but staying real may prove too difficult. Cassie is worth his efforts, and does her best to inspire him as often as she can.

Add To Goodreads

Purchase Links

Amazon UK
Amazon USA
Amazon CA
Amazon AUS

Reviews

Kemmie Michaels you have done it again, you have written a fun loving romance with a deep sentimental meaning, ensuring a great mix of light heartedness with real life emotions and dramas. ~ Francessca's Romance Reviews

I loved Cassie. She has this awesome personality, and she's not afraid to be who she is. I just loved her all the way around. ~ Shooting Stars Review

Gosh, I don't know where to even begin writing reviews for Kemmie's books. She renders me speechless every time. I believe we will have a USA best-seller author in the near future. ~ Goodreads Review

I love when authors truly differentiate between the characters, the time, and the relationship paths. It makes it much more exciting to read each story, rather than know how it's going to go. ~ Goodreads Review

Book Three
Breaking Through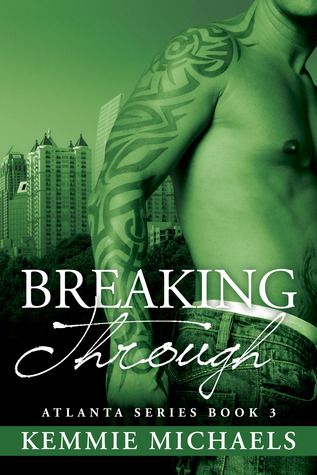 Luke has almost nothing…no job, no apartment, no stability. His life consists of off-the-books jobs and crashing on the couches of buddies who'll take him in spite of his screaming PTSD nightmares. He wouldn't even care about his lack of stability except for one reason: when he comes home from his tour in Afghanistan, Luke is surprised to find he has a two-year-old daughter. He instantly wants to take care of his little girl and protect her from her party-hungry mother. He just has no idea how.

Through luck and circumstance, Luke begins fight-training with Marcus Walker, Atlanta's top MMA fighter. With a proper outlet for his rage and physical tension, Luke pulls his life together one small piece at a time. It's not until he meets Jennalyn Roche, however, that he understands love, peace, and hope. With the influence of good friends and the woman he calls his angel, even scars as deep as his may heal.

Add To Goodreads

Purchase Links

Amazon UK
Amazon USA
Amazon CA
Amazon AUS

Reviews

Luke is a sexy, tattooed, alpha male who had me swooning through the whole book. This story was passionate, sweet and happy but then it had me rolling with conflicted emotions. ~ Read and Share book reviews

Breaking Through was a fluffy, sweet NA romance with a wounded warrior hero that liked to say great alpha-one liners and excelled in the I own you type of love. ~ Goodreads Review

I settled in with this book and a piece of chocolate cake, knowing in my bones it was going to be a good one, and it didn't disappoint. I actually forgot about the cake! ~ Book Worms United

I have to say that as the final book in the Atlanta Series this is the perfect way to end, with all of your favorite characters from the first two books. This book will be on my mind for a long time to come! ~ Goodreads Review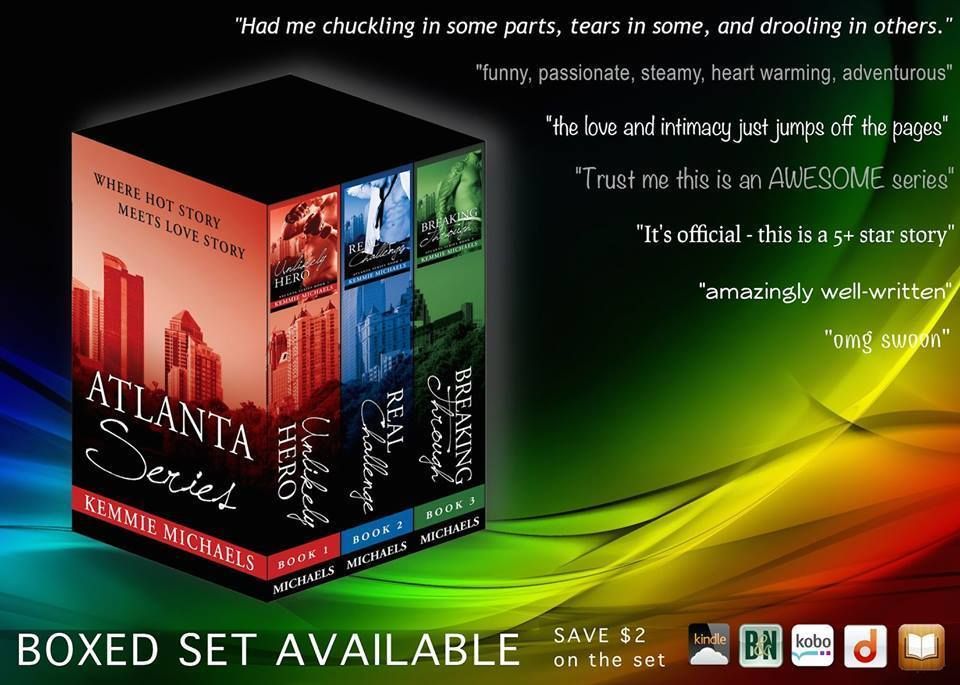 About The Author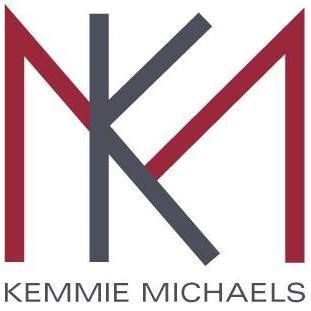 Mother of Two Boys...
My husband and I have been married for 18 years and are blessed with two amazing young men. They are 11 and 13 right now, and both are on very different parts of the autism spectrum. I've learned so much being their mom and I feel pretty lucky to have become part of a community of loving, understanding people.

If you'd like to meet my oldest son, watch Big Bang Theory and shake hands with Sheldon. Those two are so similar, straight down to the fake laugh when they recognize something is funny.

My youngest cannot be explained. He's more of an experience, and a joyful one at that.


Romance Novelist...
I've always loved to write. I've written for newspapers and magazines, also a host of personal projects. Then in December of 2012 I was reading on my first Kindle, gobbling up romances left and right. That's when I fell in love with Raine Miller's Ethan Blackstone, by the way.

I was inspired to sit down and write. Three years later, I've published eight books, written another, and started on two more. Another series popped into my head, as well. Now as of July of 2015, Since I'm sure I won't update this bio for a long time, you'll have to rely on my Facebook updates to know what's going on with Kemmie Michaels romances. You can also subscribe to my newsletter for releases, covers, sales, and other news.

...and I LOVE coffee.

You can Stalk Kemmie Here:

Facebook
Website
Twitter
Goodreads


Posted on: 5/1/2016 - Posted by: Francessca Webster