His Muse with sequel novella Reconnection
Kemmie Michaels
Contemporary
327 Pages



Synopsis:

His Muse

Martin and Abby never intended to meet anyone while they were away. Circumstance, however, pushes them together in spite of their expectations. With an entire vacation week with nothing to do but spend time together, Martin and Abby forge a connection unlike anything either had felt before. With Abby's conservative nature and Martin's refusal to be the player he had once been, the couple keeps themselves physically apart.


Until they can't.

They collide into a friction that sparks a blazing need to stay together. Keeping the heat alive from opposite ends of the country, though, may prove too difficult. Distance and circumstance become very ugly words in this couple's vocabulary.

Reconnection

Two years separate Nick and Roula from their hot, one-week romance on an island resort. Two years they think of each other while keeping themselves solidly apart. Two years each refuse to break the "no-contact" part of the good-bye deal. Two years keep them going through life's struggles alone.

Those same two years pass before fate reunites them. Roula's playful nature combines once again with Nick's quiet passion to ignite a chance for a beautiful reconnection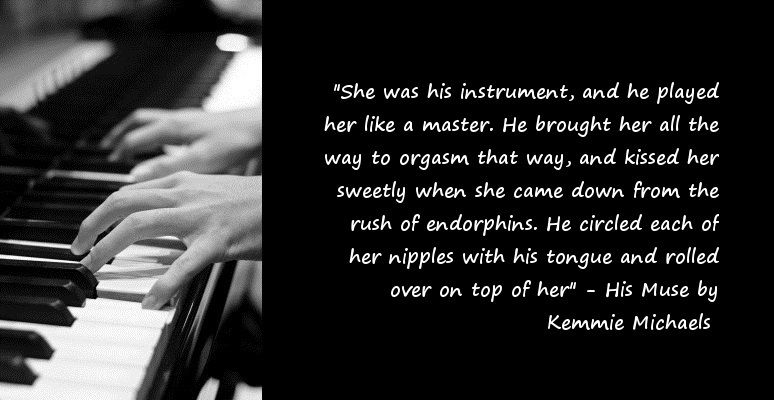 Virtual Book Club Feedback

On Behalf of Kemmie I ran a virtual book club for his muse, where we read the book at a similar pace discussed the book as part of a group. Here is some of the feedback from the ladies who joined in.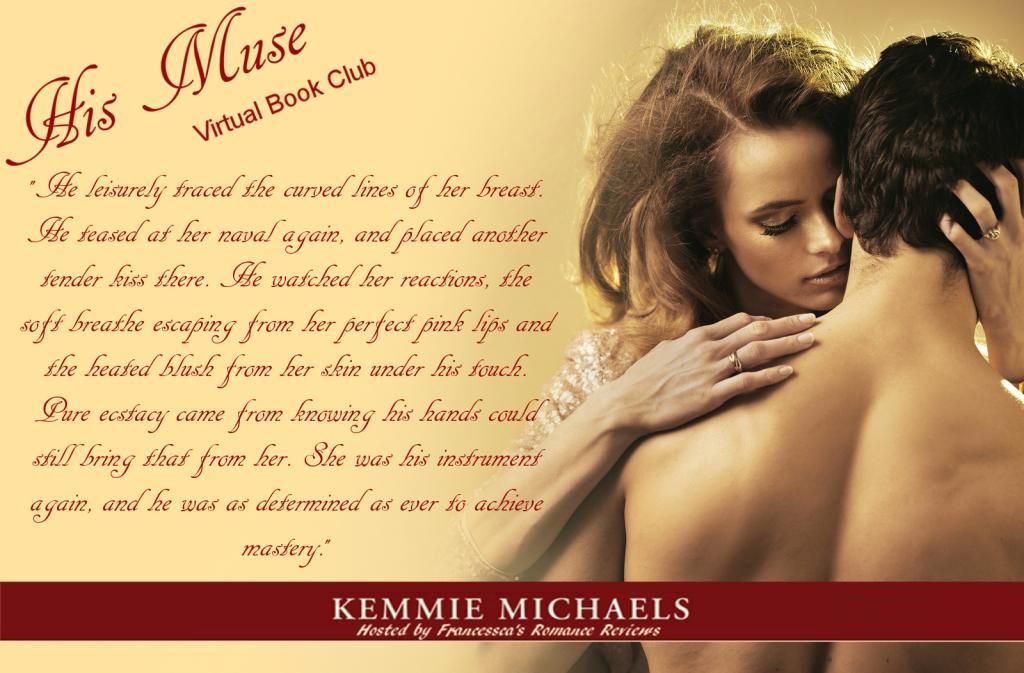 Angela – "Beautifully written story of Abby and Martin, such a romantic story. Loved all the characters, the Author has a way of describing the story and the surroundings so beautifully. I don't think I've ever read anything so well written. I'd definitely recommend this book and will read more by the Author."

Andrea - "I don't know even where to begin but by saying.....YOU HAVE TO READ THIS! This book will seep into your heart and make it full. Martin Daniels and Abby Flynn are so passionate and you can feel every word in Kemmies writing. The musical element to with the passion and love in this book makes you feel like your in the book. Intense feelings between all the characters in this book. The novella was absolutely perfect. Roula and Nick are so HOT! A perfect fit for each other. True love found in this MUST read HEA!!"





Jodie – "This book was a total surprise to me I read this book as part of a book group and I started to read it and thought wow its not girl meets boy and they jump into bed this book is all about an emotional connection and I think anyone who has any connection like the characters in this book are extremely lucky.kemmie's writing is not something I have experienced before and I really loved it I would definitely recommend."

Renee – "Kudos to Kemmie Michaels for writing a story of meeting the person you're meant to be with, a story of overcoming the odds and distance and finding a way to be with the person who owns your heart. Martin and Abby share such a deep bond and the way Kemmie portrays their story using beautiful descriptions that allow you to visual and feel like you are part of the scene is amazing. There were times I felt like I was hearing the songs Martin was composing because she described it so well. I felt I could see the drawings as Abby's hands were drawing them. Martin and Abby were the perfect couple to read. I spent the entire book routing for them to overcome the odds and find their way to each other at the end. I wanted to hug them through the down times and celebrate the happy times with them. And I can't forget the intimacy between them--Kemmie writes some scorching scenes, but they aren't like I've read in any other book. She is a true wordsmith and her description took me to places I've never been before.

Her sequel novella which gave me more Nick and Roula was perfect. I loved the fun of them in His Muse, but I knew they had more to give. The novella was a perfect way to tie up the questions I had burning in my brain about them. Roula is fun and spirited and everything Nick needed to pull him out of his funk. nick is mature and handsome and everything she needed to ground her.

I can't say enough good things about Kemmie's writing and I can't wait to read more from her!"

Anna -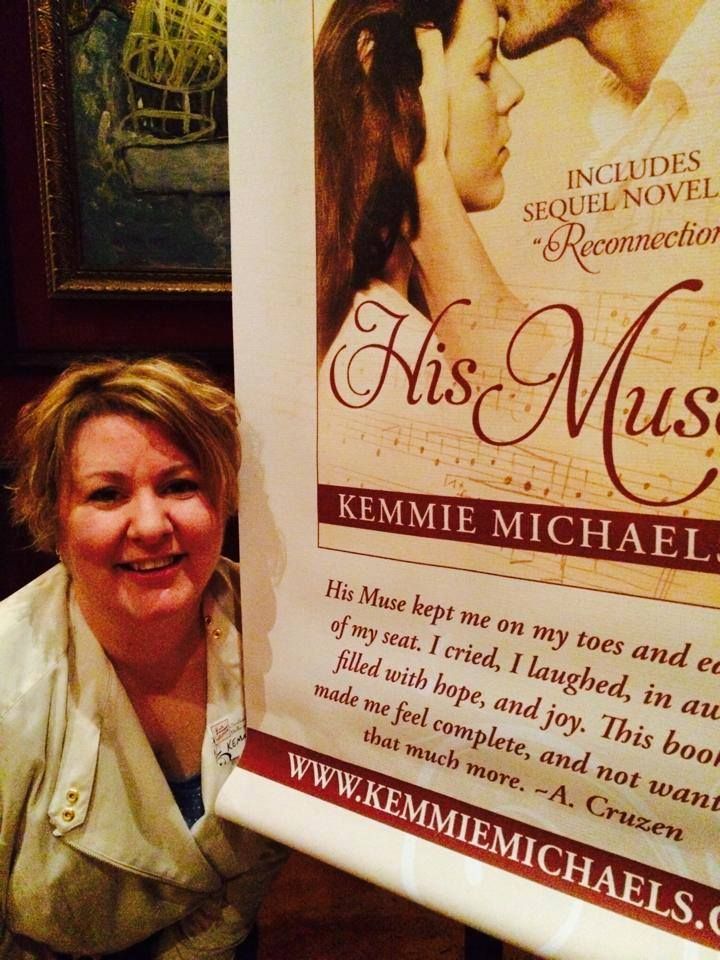 And you can find my review here:
Click Here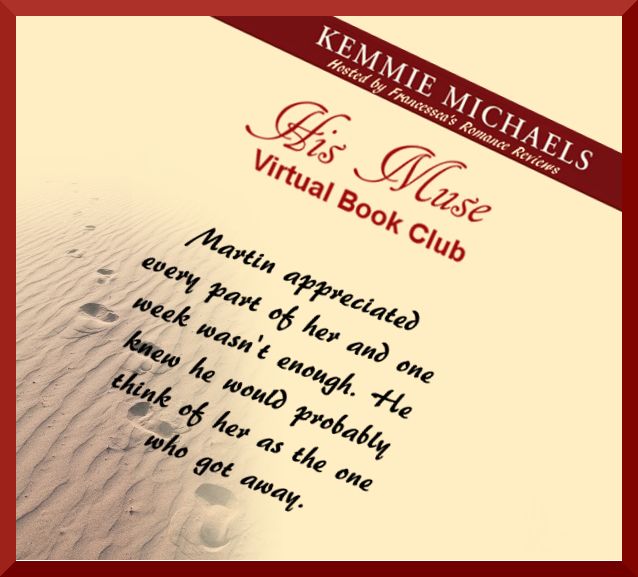 Author Interview about His Muse






1)Where did the inspiration come for these two characters?
The entire inspiration comes from the amazing kiss they shared on the island, Martin's study of Abby's lips. I imagined his reaction to the kiss, and I saw him wanting to relive that moment, and the idea of a musician popped into my head. I wanted her to be creative, as well, because they are so well matched. That was the first scene I wrote in the entire book.


2)Do the characters represent anyone you know?
Not at all. There are certain aspects of them, I suppose, but there are no specific muses.


3)This is a very romantic story with a great amount of hotness in it, out of the book which was your favourite scene to write? And why?
That's a very tough question! I love the scene of him worshipping her lips the most, I suppose, because it was the inspiration for the entire book. I also love every single second of the time at the cabin. They have their own entire world there. Stress doesn't exist in a place like that.


4)If there was one thing which you wanted people to know about this book what would it be?
Just to give it a shot. People seem to pass it by due to the title or cover, but this book is my personal favourite of mine own books, and has my highest ratings on GoodReads. Nearly everyone who reads it falls in love with the story and characters. Martin desperately loves Abby…everyone wants to be loved that way, and this story allows the reader to live that love along with them.. They should also know that the book includes its own sequel, a novella about the side characters. It's fun and flirty and HOT.


5)In this book both characters have great talents, what would you say your talent is, apart from the obvious writing?
Ha! I won't say housework…certainly not organization…no, I think writing is my big stand-out. At one point I would have said singing, but that talent is slowly slipping away, LOL.


6)Is there anything in this book which has been written from your own life experiences?
Nothing but Abby's sun-sensitive skin :)

Visit Kemmie's facebook page:

Click Here

Purchase Links:

Amazon UK

Amazon USA



Posted on: 7/24/2014 - Posted by: Francessca Webster