Kemmie Summer Sale Extravaganza

All Books are on OFFER 99c/99p! This week only!
Ends on the 12th June 2016!

Unlike Hero

Erin never would have expected to fall in love. Never. Not with her past, and not with her fear. She never dated; she didn't even allow herself friendships. She didn't trust her judge-of-character skills enough to allow anyone close...until Marcus.





With him, a deep connection happened in spite of the walls she'd so carefully constructed around herself. His self-confessed rage fueled much of his life, with the exception of her. For Erin, Marcus dares to make the step toward love…one with the potential to heal them both.

Purchase Links

Amazon UK
Amazon USA
Amazon CA
Amazon AUS

Real Challenge




Women fall all over him. Why wouldn't they? He's tall, successful, an Olympic gold-medalist, and blond-haired-blue-eyed charmer who knows how to get what he wants. Scott Merchant has everything figured out...with one exception: Cassie Walker.

Within the first hour of meeting Cassie, arrogant playboy Scott wants her. He puts her in the category of obnoxious, ridiculous...and hot. He's oddly attracted to her brash attitude and her refusal to be impressed by him. For Scott, Cassie becomes his next challenge.

Cassie, the twin sister of Unlikely Hero's Marcus Walker, has no use for Scott's plastered-on smile. His take-what-you-can-get-out-of-life attitude, however, she can match. Scott's Real Challenge is finding a way to keep that core-deep self true...all the time. Dropping the "strut and charm" may be more than he can handle. Scott loves a challenge, but staying real may prove too difficult. Cassie is worth his efforts, and does her best to inspire him as often as she can.

Purchase Links

Amazon UK
Amazon USA
Amazon CA
Amazon AUS

Breaking Through




Luke has almost nothing…no job, no apartment, no stability. His life consists of off-the-books jobs and crashing on the couches of buddies who'll take him in spite of his screaming PTSD nightmares. He wouldn't even care about his lack of stability except for one reason: when he comes home from his tour in Afghanistan, Luke is surprised to find he has a two-year-old daughter. He instantly wants to take care of his little girl and protect her from her party-hungry mother. He just has no idea how.

Through luck and circumstance, Luke begins fight-training with Marcus Walker, Atlanta's top MMA fighter. With a proper outlet for his rage and physical tension, Luke pulls his life together one small piece at a time. It's not until he meets Jennalyn Roche, however, that he understands love, peace, and hope. With the influence of good friends and the woman he calls his angel, even scars as deep as his may heal.
Purchase Links

Amazon UK
Amazon USA
Amazon CA
Amazon AUS

HIS MUSE




Martin and Abby never intended to meet anyone while they were away. Circumstance, however, pushes them together in spite of their expectations. With an entire vacation week with nothing to do but spend time together, Martin and Abby forge a connection unlike anything either had felt before. With Abby's conservative nature and Martin's refusal to be the player he had once been, the couple keeps themselves physically apart.

Until they can't.

They collide into a friction that sparks a blazing need to stay together. Keeping the heat alive from opposite ends of the country, though, may prove too difficult. Distance and circumstance become very ugly words in this couple's vocabulary.

Reconnection

Two years separate Nick and Roula from their hot, one-week romance on an island resort. Two years they think of each other while keeping themselves solidly apart. Two years each refuse to break the "no-contact" part of the good-bye deal. Two years keep them going through life's struggles alone.

Those same two years pass before fate reunites them. Roula's playful nature combines once again with Nick's quiet passion to ignite a chance for a beautiful reconnection.

Purchase Links

Amazon UK
Amazon USA

LEDGER




Ledger sees the defeat in her eyes the moment she sits at the bar, devastated and beautiful. The emptiness in her gaze he understands to his core, and he's instantly compelled to help this brown-haired beauty fight the source of her pain. Determined and intense, he needs to use his strength to help her find her own. Cam Foster, in that instant, becomes the dove he wants to free from her cage. From the first night, he needs her.

Cruelly, the past refuses to let her go. The lingering manipulation holds her in that cage as the control she lived under continues to crush the woman she wants to become. Even though Ledger offers her heated passion and a safe haven, she can't find her way out.

Desire and danger fight to pull her life in two directions…but those forces may crumble as Ledger fights harder than any barrier he and his dove face.

Purchase Links

Amazon UK
Amazon USA

MASON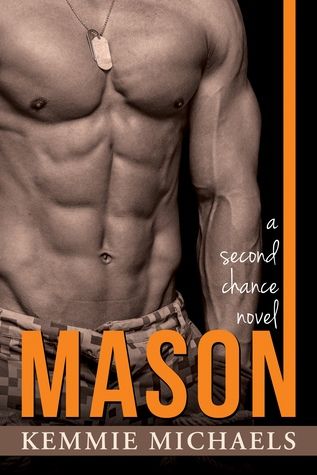 For Mason, every smile is forced. Every joke represents effort. Bartending stands as a calculated decision to be a regular guy. In spite of his best efforts, life at such an easy pace is painful…because Mason was raised on a diet of crushing adrenaline and fierce, strategical thinking. His time in the Special Forces ended two years prior, but his drive and skill remained the strongest part of his being.

When his skills are needed again, Mason wakes up from a two-year haze and rescues the damsel. Mission accomplished. Victory had.

…Devastation returns.

Mason has no idea how to return to his everyday existence, not after flexing every strength he'd pushed aside. The simple truth is he can't. Balance, he decides, is the key: remain his joke-cracking self with his friends, and indulge in some ass-kicking on the side.

Together with Sofia 'Dig' DiGiacamo, Mason plans to eliminate every point of corruption they can uncover. A life of purpose fills him again, but the pressure threatens to rip him painfully apart. The turmoil stirs ugly memories of his Army career, adding an explosive element to his world.

Every day he fights corruption, every evening he fights himself. But still, Mason grits his teeth and grins. He's determined to keep his life, love, past, shame, desperate need, and suppressed anger all hidden behind his smiling, regular guy, bartender self. His fight remains an unending circle, and Mason battles on every front.

Purchase Link

Amazon UK
Amazon USA

CALLEN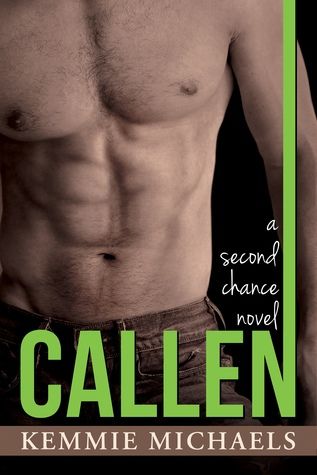 Violence shaped Callen Reed's childhood. Special Forces forged his adulthood. When the woman he loves is murdered, revenge should be both simple and necessary. Love, however, opened his heart once, and may also have the potential to save him from the darkness of his grief.
The world lays both love and revenge at his feet. His choice, his consequences.

Purchase Links

Amazon UK
Amazon USA

SHELBY




Shelby Keene has lost touch…with her friends, her job, and even herself. She is swept along by life happening around her, until danger forces her further into a wild current beyond her control.

Even in the most dire of circumstance, a chance at love may redeem past mistakes and protect her from the terrifying threats against her.

Purchase Links

Amazon UK
Amazon USA

Posted on: 6/9/2016 - Posted by: Francessca Webster