Book: The One Addicted
Series: The One Series
Author: Alexandra North
Genre: Erotica
Hosted:Francessca's Romance Reviews

Synopsis
The sex is addictive, the love soul-wrenching…

Sebastian Silver had been Lucia Myers best friend for over a decade but one proposition changed everything between them…
Her time with him had been everything she'd dreamed of; sexy forbidden, liberating – friends becoming strangers to become lovers but with one huge glitch – she fell head over Louboutin heels in love with him. That had never been part of the plan, for either of them, nor had the arrival of Seb's girlfriend.
Now Lu is faced with forging a new start without him in it; now she needs to fix her broken heart. She throws herself into work but their joint business collaborations soon find her back within his arms, as together they sizzle but apart they are broken.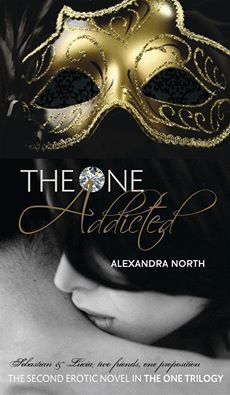 Sebastian is an addiction she finds hard to shake and despite a desire to protect herself from the unknown, the sexual force between them is too great to ignore. After much persuasion she agrees to finish their month of passion together. He makes her feel like no other man has, her body craving his touch and her mind his unending friendship. Seb continues to take her to towering heights of pleasure but such desirable highs can come at a price.

Forces out of their control are out to wreak havoc and gain revenge with tragic consequences and all the while, Lucia has this feeling that she is being watched, by another…

Add to Goodreads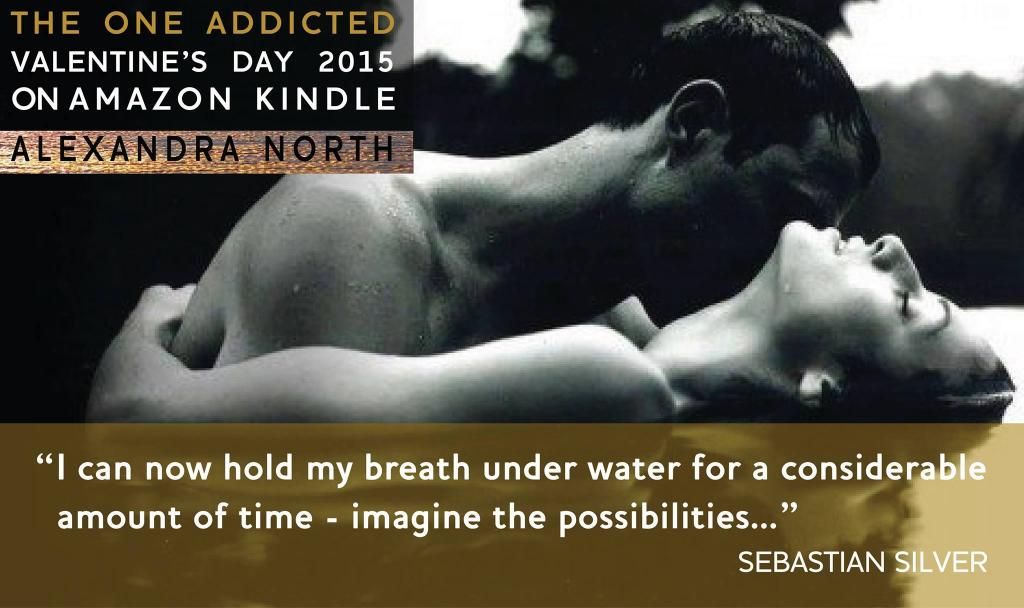 Purchase Links

Amazon UK
Amazon USA

About the Author

ALEXANDRA NORTH...

... is an Indie author of romance and erotic romance. She lives in the rambling lush hills of Yorkshire, UK with her swoon-worthy husband, two children and two guinea pigs Barry & Boris. She admits quite openly to being 'a hopeless romantic with a dirty mind' and when not writing, works as a Graphic Designer & Illustrator, something she's done for the past 20 years.
Other 'broom up the bottom' jobs include; mum's taxi, cooking and cleaning, cake baking, family therapist and complaints letter writer, for all and sundry - she's the one who won't take no for an answer! In between everyday life's tasks, she tries to lose herself with her secret lover 'monsieur kindle'- sssh... don't tell Mr. North.
Writing was always a hobby and took a back seat to University, work, parenthood and unfortunately later, chronic long-term illness. One day she woke and thought 'life's too short - I'm going to finish that blummin book!'
She now devotes her time to writing love stories full of humour and naughtiness. When she isn't manically typing away or trying to be the model wife and mum, Alexandra can be found shoe shopping (shoes are her weakness), cosying up with back-to-back TV series and enjoying her very own Sebastian Silver.

Stalk Alexandra

Facebook
Goodreads
Twitter
Amazon

Want to became part of Alexandra street team and help get her noticed, Sign up here:
STREET TEAM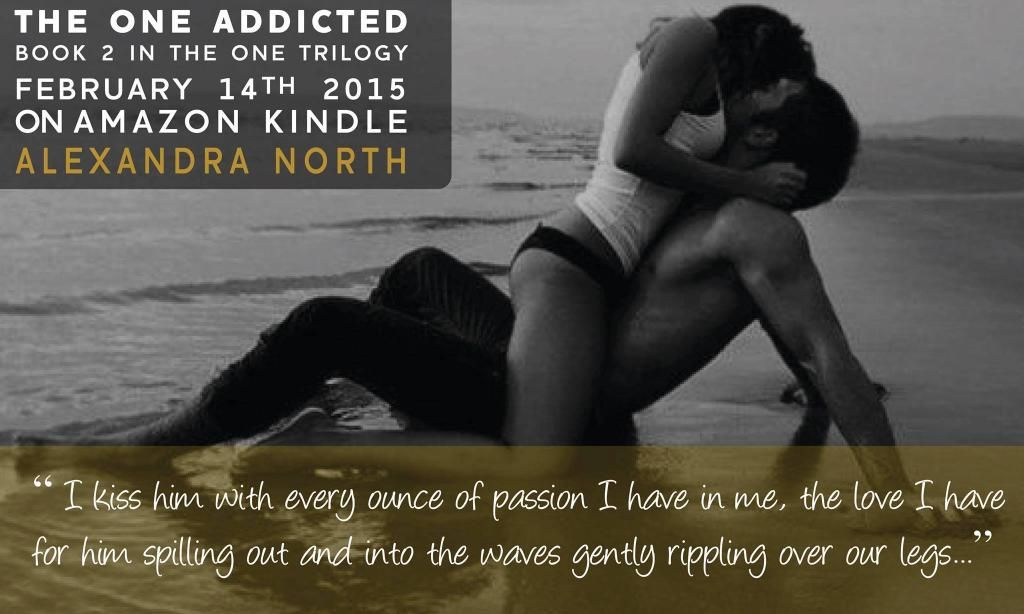 The One Addicted
Book #1
Also Available on Kindle Unlimited



Posted on: 2/15/2015 - Posted by: Francessca Webster