Book: Unlikely Hero
Series: Atlanta #1
Author: Kemmie Michaels
Genre: Contemporary

Synopsis:

Erin never would have expected to fall in love. Never. Not with her past, and not with her fear. She never dated; she didn't even allow herself friendships. She didn't trust her judge-of-character skills enough to allow anyone close...until Marcus.

With him, a deep connection happened in spite of the walls she'd so carefully constructed around herself. His self-confessed rage fueled much of his life, with the exception of her. For Erin, Marcus dares to make the step toward love…one with the potential to heal them both.




Add To Goodreads




What others had to say about the book:

What an amazing, beautiful story of two people falling in love before they even meet.~ Goodreads

I found this book so charming. I loved watching Erin evolve from victim to victor. I loved watching Marcus learn to trust himself as Erin opened up to him. I loved everything from their playful banter to the scenes where Marcus was fiercely protective of her. ~ Goodreads Review

Such a wonderful book, that I will continue to remember because it has such strong meaning and is so much more than a book about love and sex but it's about growing and becoming who you want to be In Erin's case "adorable badass butterfly". ~ Goodreads Review

Purchase Links

Amazon USA
Amazon UK

About The Author




Mother of Two Boys...
My husband and I have been married for 17 years and are blessed with two amazing young men. They are 10 and 12 right now, and both are on very different parts of the autism spectrum. I've learned so much being their mom and I feel pretty lucky to have become part of a community of loving, understanding people.

If you'd like to meet my oldest son, watch Big Bang Theory and shake hands with Sheldon. Those two are so similar, straight down to the fake laugh when they recognize something is funny.

My youngest cannot be explained. He's more of an experience, and a joyful one at that.

Romance Novelist...
I've always loved to write. I've written for newspapers and magazines, also a host of personal projects. Then in December of 2012 I was reading on my first Kindle, gobbling up romances left and right. That's when I fell in love with Ethan Blackstone, by the way.

I was inspired to sit down and write. Less than one year later I've published three books, written another and its sequel novella, and started on two more. Another series popped into my head, as well. Now as of August of 2014, I'm on the verge of publishing book six, with at least five started or specifically planned. Since I'm sure I won't update this bio for a long time, you'll have to rely on my Facebook updates to know what's going on with Kemmie Michaels romances. You can also subscribe to my newsletterfor releases, covers, sales, and other news.

...and I LOVE coffee.

Stalk Kemmie:

Goodreads
Facebook
Website
Amazon
Twitter

Other books in the series

Real Challenge (Atlanta #2)


Amazon UK
Amazon USA
Breaking Through (Atlanta #3)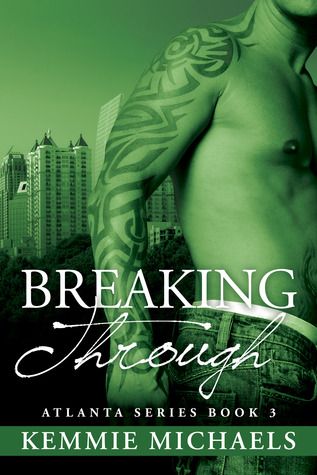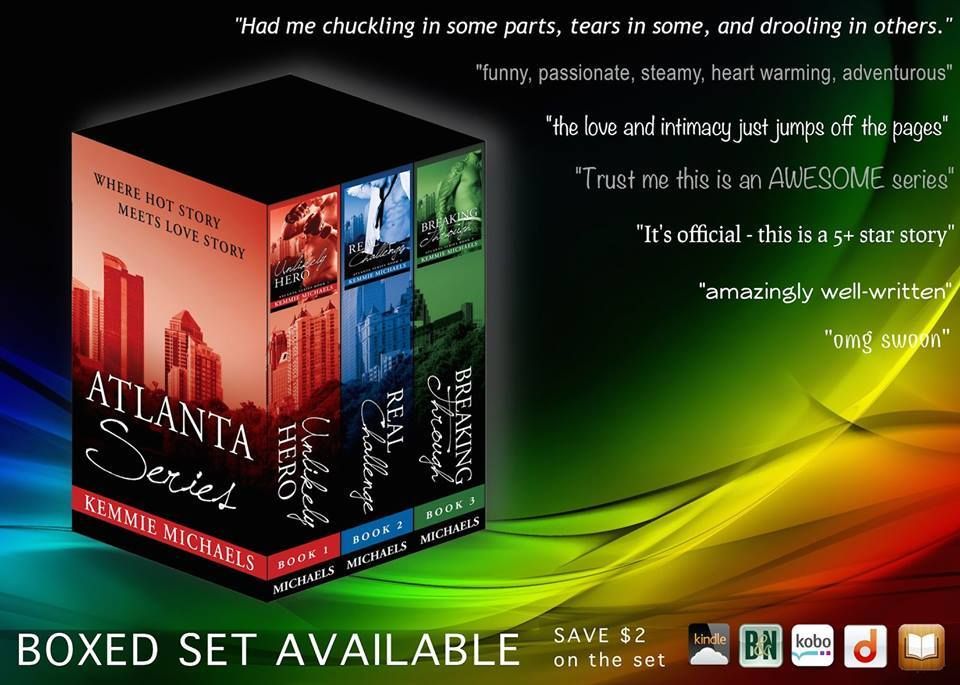 Posted on: 3/31/2015 - Posted by: Francessca Webster